The Board of Directors of Maryland DI, is grateful for the service of Sally Gold over the last 16+ years, as she has brought Maryland Creative Problem Solving, Inc (Maryland's Destination Imagination Affiliate) to a world class level. As Affiliate...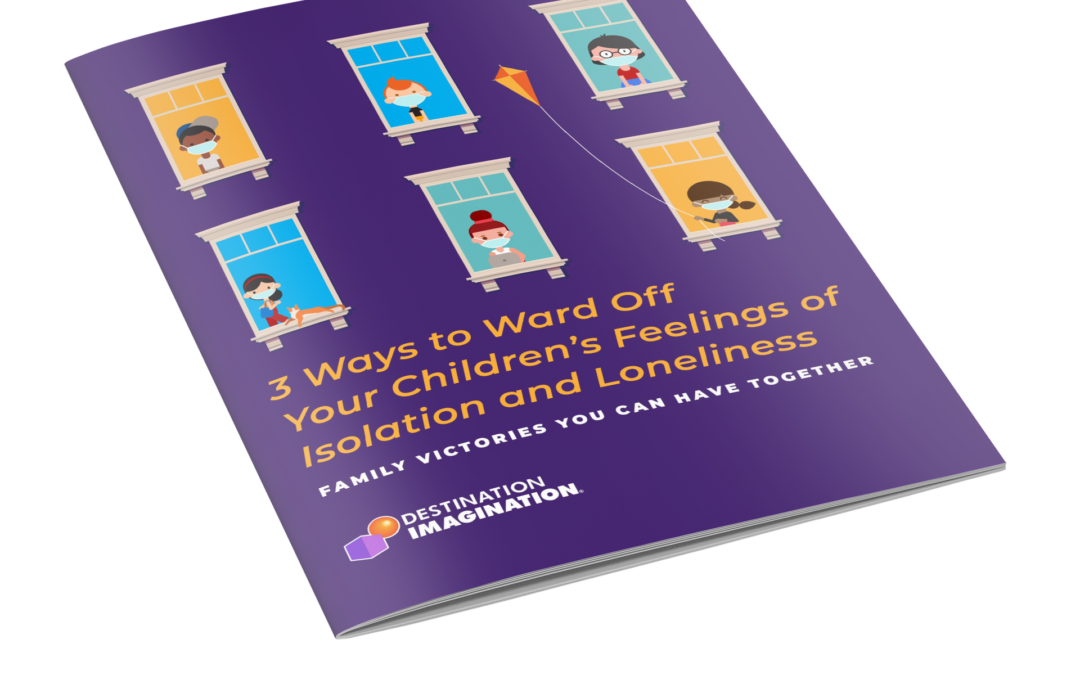 If your family is like most since the pandemic began, you miss your friends, your social activities, and the day-to-day interactions that connect you to your community. It's worse for children. For children, missing out on these experiences can take a serious toll. Research shows that children who experience long periods of loneliness or isolation […]
The post Fight Your Kids' Isolation and Loneliness with Some Family Victories appeared first on Destination Imagination.
Challenge Previews 2020-2021
We're excited to unveil these sneak peeks for the upcoming Team Challenges. Due to Covid-19, this season's Challenges will be written so that teams can solve them virtually
About MCPSI
Destination Imagination (DI) is a non-profit, volunteer-led, cause-driven organization. Our purpose is to inspire and equip students to become the next generation of innovators and leaders. Annually, we offer seven new standards-based Challenges in STEM, Improv, Visual Arts, Service Learning, and Early Learning. Each Challenge is open-ended and enables student teams to learn and experience the creative process from imagination to innovation.