Calling All Maryland Students Who Think Outside the Box!
Welcome to the World of Destination Imagination!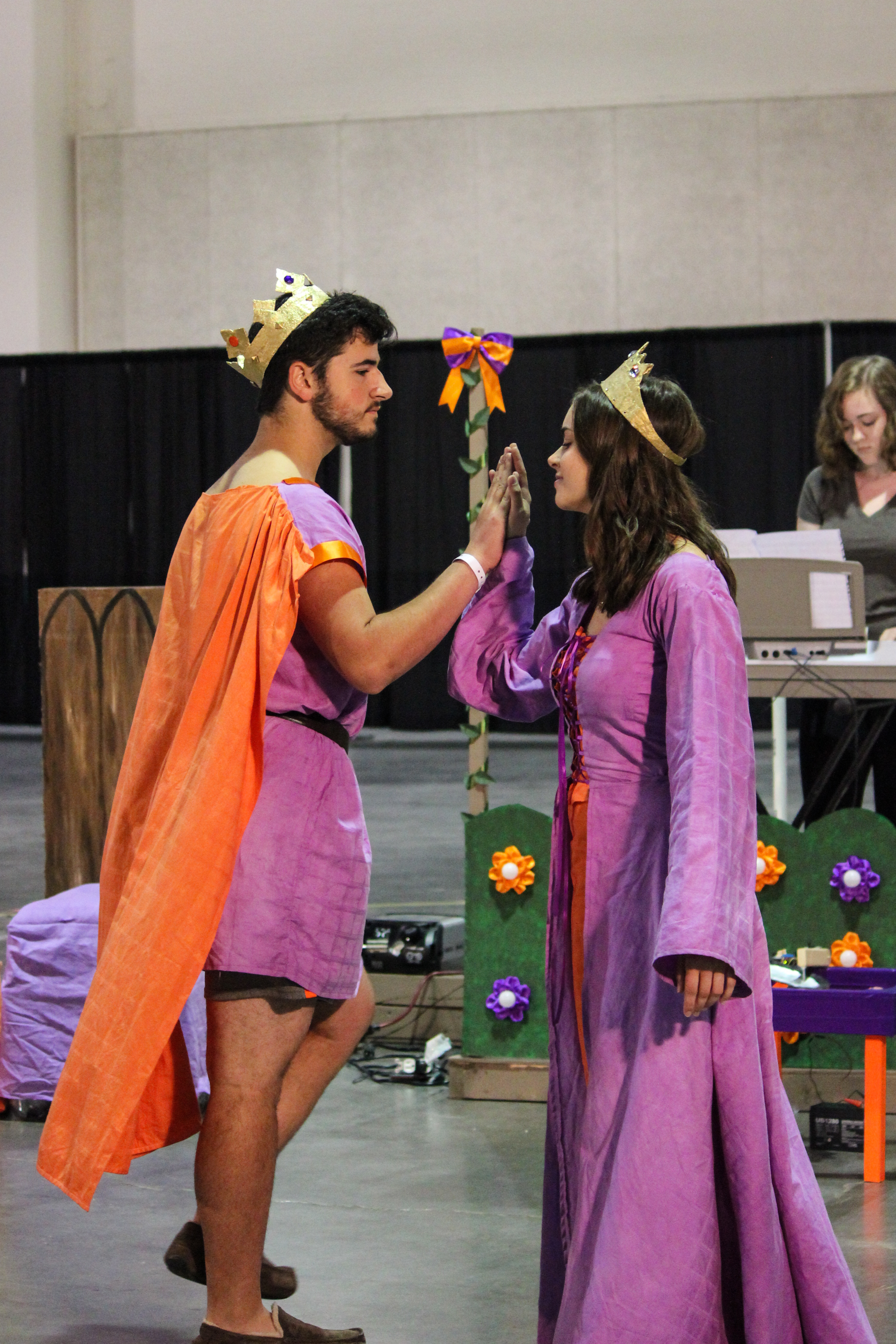 What is Destination Imagination?
Destination Imagination® (DI) is a global, volunteer-led nonprofit organization that hosts Team Challenges for students who want to take on the entire creative process—from imagination to innovation. Students participate in DI in 48 states and 30 countries! The program boasts more than one million alumni and 38,000 volunteers worldwide.
Here in Maryland, we are a vibrant and active Destination Imagination Affiliate. We host tournaments at the regional and state levels. At our tournaments, student teams get to showcase their unique solutions to science, technology, engineering, arts, math, and service-learning Challenges, watch each other present, and celebrate their achievements together.
Students who participate in DI build lifelong friendships, self-esteem, and creative problem-solving skills. Not to mention DI is a phenomenal resume builder!
WHO
---
Maryland students in grades K-12 and University can participate in Destination Imagination by forming or joining a team.
TOURNAMENTS
---
Maryland's Regional Tournaments take place in February through March and our statewide Affiliate Tournament takes place in early April. Global Finals are typically held in May.
HOW
---
To form a team, you will need between 2 and 7 students (they do not need to be in the exact same grade level) and a Team Manager who is 18 or older.
REGISTRATION DEADLINES
---
Maryland Regional Tournament registration opens in early September. All teams must register by January 15th in order to participate in a Regional Tournament and we recommend registering by October 31st.
WHEN
---
Each DI season begins in the fall and aligns with the start of the school year. Teams select the Challenge they want to tackle and work together on their solutions until Regional Tournaments take place in March.
TIME COMMITMENT
---
DI teams generally spend 2-3 hours a week working together on their solutions and devote additional time fine tuning in the weeks leading up to each tournament.