It's challenge time for your little leprechauns! For this St. Patrick's Day activity, kids will use their imagination and creativity to design a leprechaun hat. Then they'll create a performance that includes their hat.
Challenge: Using the materials below, design and create a leprechaun hat. Then present a performance that includes your leprechaun hat.
Materials: 1 paper plate, 2 sheets of paper, 4 chenille stems, 4 craft sticks, 8 inches of tape, crayons
Time: 5 minutes to create your leprechaun hat and practice your performance. 2 minutes to present your performance.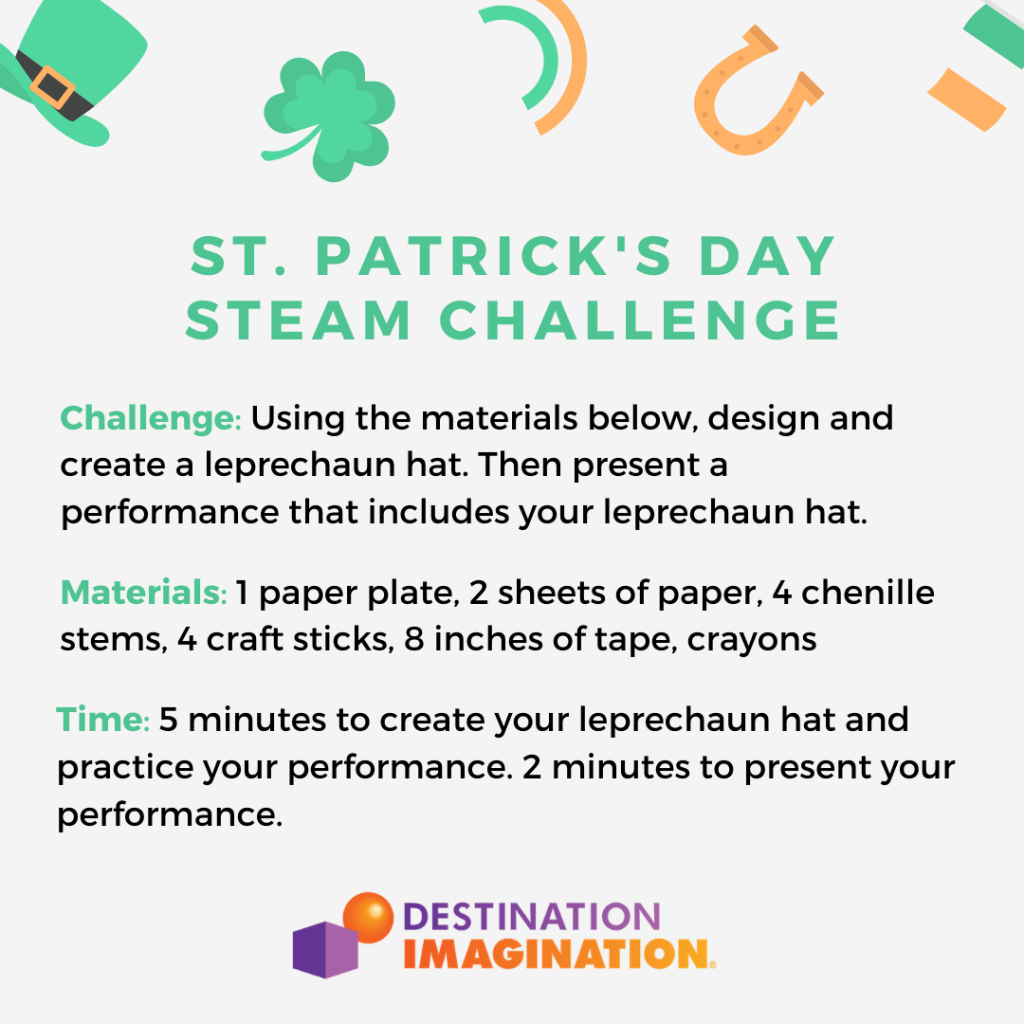 Want more?
Sign up for our STEAM activities newsletter and we'll send you 5 free exclusive STEAM challenges you can do at home or in the classroom.
---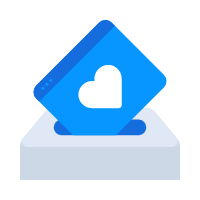 DI relies on supporters like you to ensure that we can continue providing free educational content and creative stay-at-home activities for kids and families. If you're enjoying our activities or if you believe in the power of creativity and self-expression, please consider making a tax-deductible donation to DI today through our secure donor portal.
The post St. Patrick's Day STEAM Activity appeared first on Destination Imagination.