Dear DI Family,
I know, it's been awhile since you heard from me.
Earlier this year, I decided to run for re-election to my local Board of Education. I have had many people describe it as a "thankless job." Others have asked, "Wasn't one term enough?" And every week, without fail, my own campaign manager says: "Tell me again why you are doing this?"
I have a simple, but not easy answer: because I think that my service will make a difference in the lives of children. This is particularly important during the pandemic. If your school system is anything like mine, you know that we are struggling. Many of our parents are concerned about sending their children back to school, yet they are not learning effectively remotely. Our teachers are worried about exposing themselves, and their families, to potentially contracting the virus.  We are spending hundreds of thousands of dollars to clean and disinfect our facilities, obtain PPS gear for our teachers and staff, install new HVAC systems to at least attempt to purify the air, and our administrators are working seven days a week to create and implement systems to screen everyone entering our buildings, and figure out how to educate our children effectively.
In the meantime, our students are missing their friends, athletics, clubs, drama and debate activities and so many other activities that constitute the critical social-emotional learning they usually get in—and after—school. Sadly, some of our students missed some of life's most memorable milestones—walking across the stage at graduation, senior prom, and saying good-bye (in person) to people that mean a lot to them.
To be honest, it feels like we are trying to change the tires on the car while driving down the highway.
Things are not terribly different at Destination Imagination headquarters. As you may know, our team has been working remotely since March 16. We know that our students and volunteers miss DI terribly. The cancellation of an in-person Global Finals was a massive blow to our organization, but we have been working non-stop to provide activities and events to keep kids engaged. Our Summer of Creativity event, our Virtual 5K, and our weekly Instant Challenges are evidence of our efforts to keep our community engaged.
We are excited to roll out five Team Challenges for the 2020-21 season on November 1 and two Team Challenges on December 1. I am also really delighted to share (fingers crossed) that we are working on finalizing our plans for Global Finals 2021—in Kansas City, Missouri!
As much as I would like to promise that we will have an in-person Global Finals, the pandemic presents many uncertainties. We don't know if there will be a surge. We don't know if there will be a vaccine. We don't know if people will be ready to travel. We don't know if enough people will register in order to make the event viable.
You may wonder why, with so many uncertainties, would DI even attempt to put on an in-person event? The answer is simple, but not easy: we believe that the work we do makes a difference in the lives of children. Be assured that our headquarters will continue our work to provide programming, activities, and events for our community as long as we are able.
We appreciate your support and interest!
A few parting words: Don't forget to vote! And since you can't vote for me, you can take a look at my campaign sign below!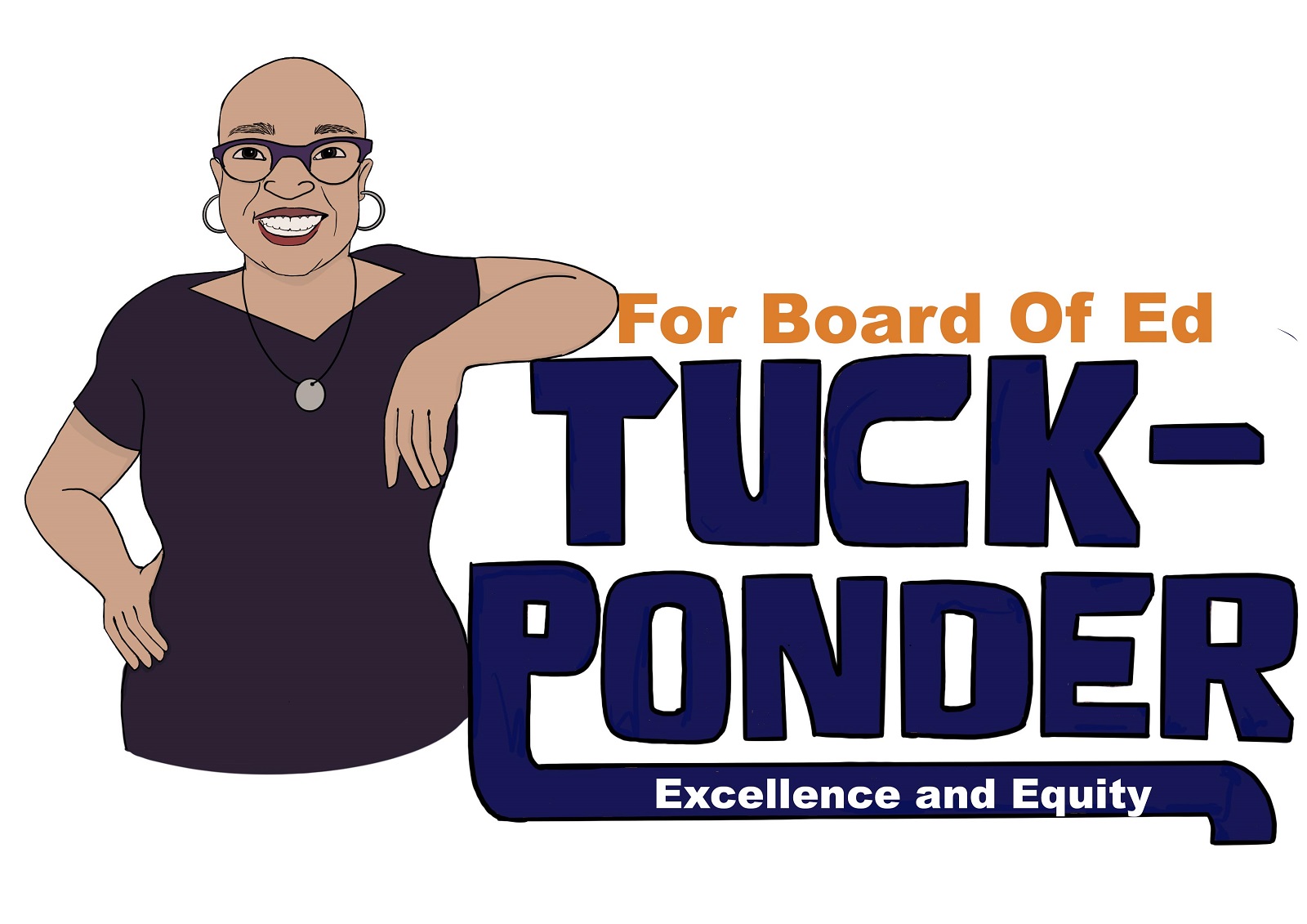 Stay healthy. Stay creative.
Michele Tuck-Ponder
The post Letter from Our Executive Director (10.19.20) appeared first on Destination Imagination.