These days, we're all spending most of our time indoors. And as a parent, it can be difficult to find more and more ways to keep our kids engaged and their curiosities piqued.
So, why not send them on an indoor scavenger hunt? To help, we've rounded up 25 clues. Kids will need to find an item in the house that matches each clue. (Tip: To make this a little more difficult for kids, don't let them repeat an item.)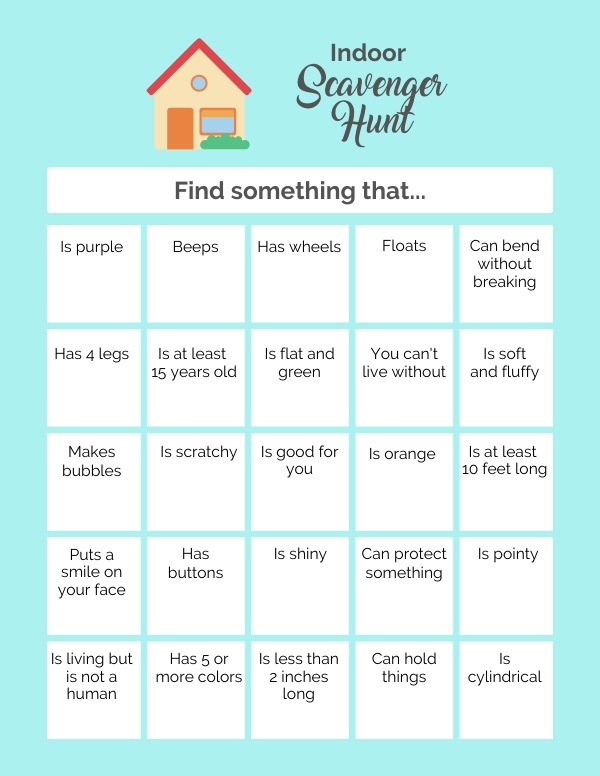 Not only is the scavenger hunt lots of fun, but for young ones, it can help boost boost their early literacy, memory and thinking skills.
Click here to download our printable Indoor Scavenger Hunt for kids.
The post Indoor Scavenger Hunt for Kids appeared first on Destination Imagination.