If your parenting experience is anything like mine, your kids want to be in control.
When our kids are young, the choices they make are often to express their personal preferences. But as they get older, the choices they make can have a much bigger impact on their lives, including their health and safety.
Decision-making is one of the most important skills our kids can learn. They need to weigh consequences and make decisions. This ability is not just part of being human; it can dictate the path their lives take.
Unfortunately, few opportunities in our kids' lives provide the space and time to make their own decisions.
As the parent, you make most of your child's decisions.
At school, their teachers decide what happens when and how much homework they'll have.
And if your children are in sports, ballet, or gymnastics, the coach or teacher guides their practice and discipline.
You either have to intentionally create opportunities regularly. Or, you can join the Destination Imagination (DI) community, where kids make all the decisions.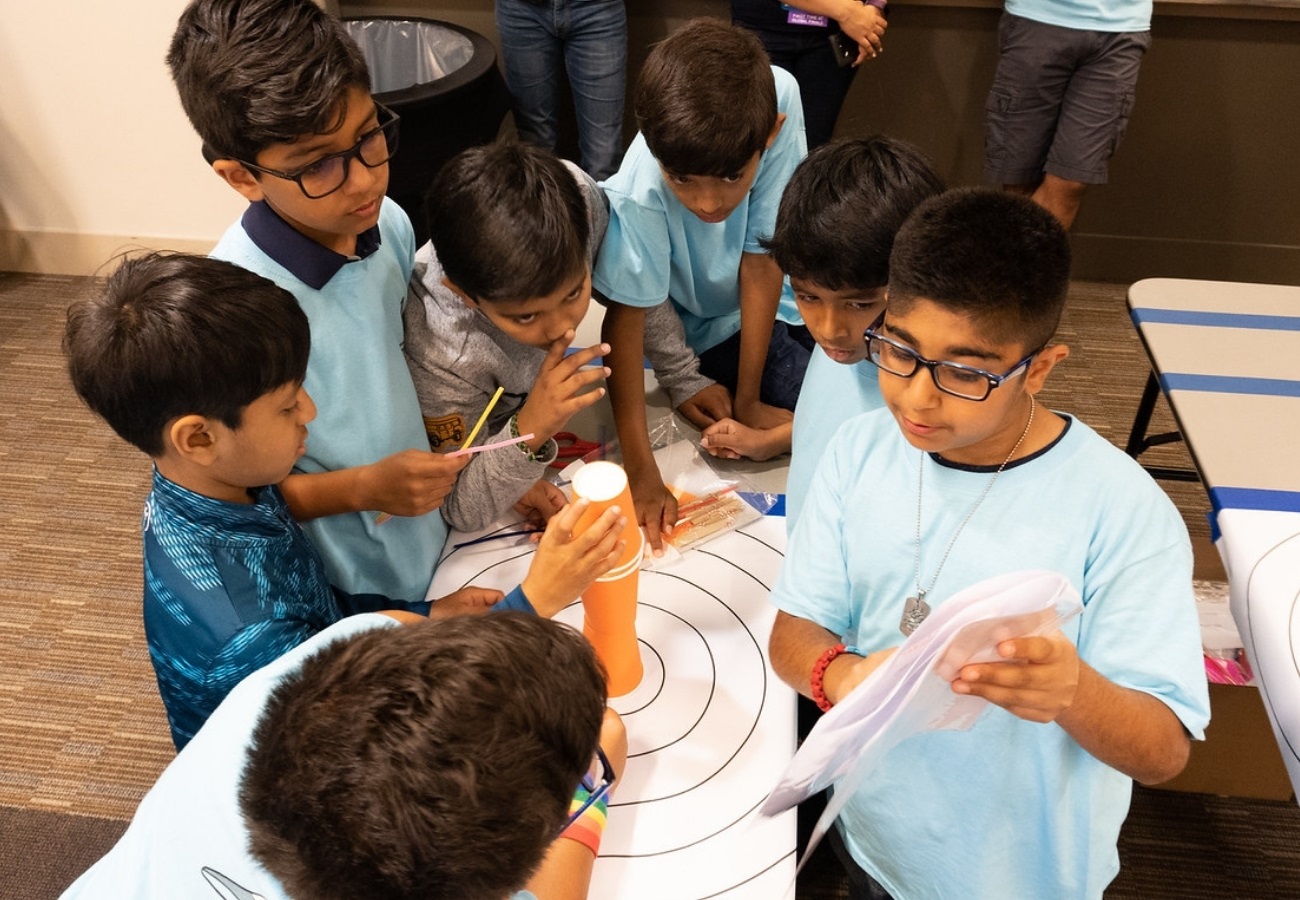 5 Ways You Can Expect Your Children—and You—to Grow and Develop Through Destination Imagination
1. Ownership. It's true. When kids solve our STEAM-based Challenges with their teammates, they make all the decisions. (Each team must be supported by one or two adult Team Managers—typically parents, teachers, or a volunteer in your community—but the Team Managers act as mentors and cannot contribute to their process. It's our 'No Interference' policy!) From how they'll approach and schedule the project, to what ideas they'll implement and which get scrapped, to how they'll present their solutions, kids rule.
2. Having Their Voices Heard and Leading. Because they make all the decisions, kids figure out ways to participate. Children who tend to be shy or quiet find their voices and confidence. Other kids who like doing things their own way realize that their teammates have good ideas, too. DI helps both types become leaders.
3. Four "Cs" of Learning. As parents, we want to set our kids up for success beyond school by helping them learn the 4Cs: communication, collaboration, creativity, and critical thinking. The DI process nurtures these coveted 21st century skills. Your kids will learn how to use their imagination to:
 create something new,
carefully analyze something to better understand it,
gain confidence sharing their ideas with their peers, and
create something new, bigger and better than they could've done on their own.
4. Let Go While Parenting. Transformation through DI is not just for kids. Parents who get engaged with their kids' extracurricular activities and friends love volunteering as Team Managers. While you keep the kids on schedule and guide them through project management, following the rules, budgeting, purchasing supplies, and the other grown-up activities they learn about, parents tell us they learn to be better parents. Why? Because No Interference means kids decide, and grown-ups have to let go. You see your child in a whole new light, becoming independent and assertive. And you breathe easily.
5. Educate Independent Thinkers. Educators who volunteer as Team Managers have a similar experience. They learn to manage their classrooms differently and teach children to explore and find their own answers.
If your kids' extracurricular activities are canceled, you're looking for something new, or you want a way to engage your kids during the pandemic, take a closer look at DI.
It might just be the best thing to have happened to your family or school in 2020. Anyone can start a team—we provide all the training—and the season kicks off in November.
Get a sneak peek of this season's mind-bending STEAM challenges for kids and teens.
Get started today! To start a team, click here.
Want to learn more about how your kids can participate? Join us for an upcoming information session.
Questions? Email us here.
The post 5 Ways Your Kids Will Grow & Develop Through Destination Imagination appeared first on Destination Imagination.