Looking for more projects to inspire your kids' creativity and curiosity? It's been a challenging couple of weeks for everyone, and we want to help both parents and teachers during this trying time.
We created five new (free!) challenges that incorporate STEAM (science, technology, engineering, mathematics and art) principles and help students learn how to utilize the innovation and design process, think creatively and critically, draw conclusions, make inferences, and much more.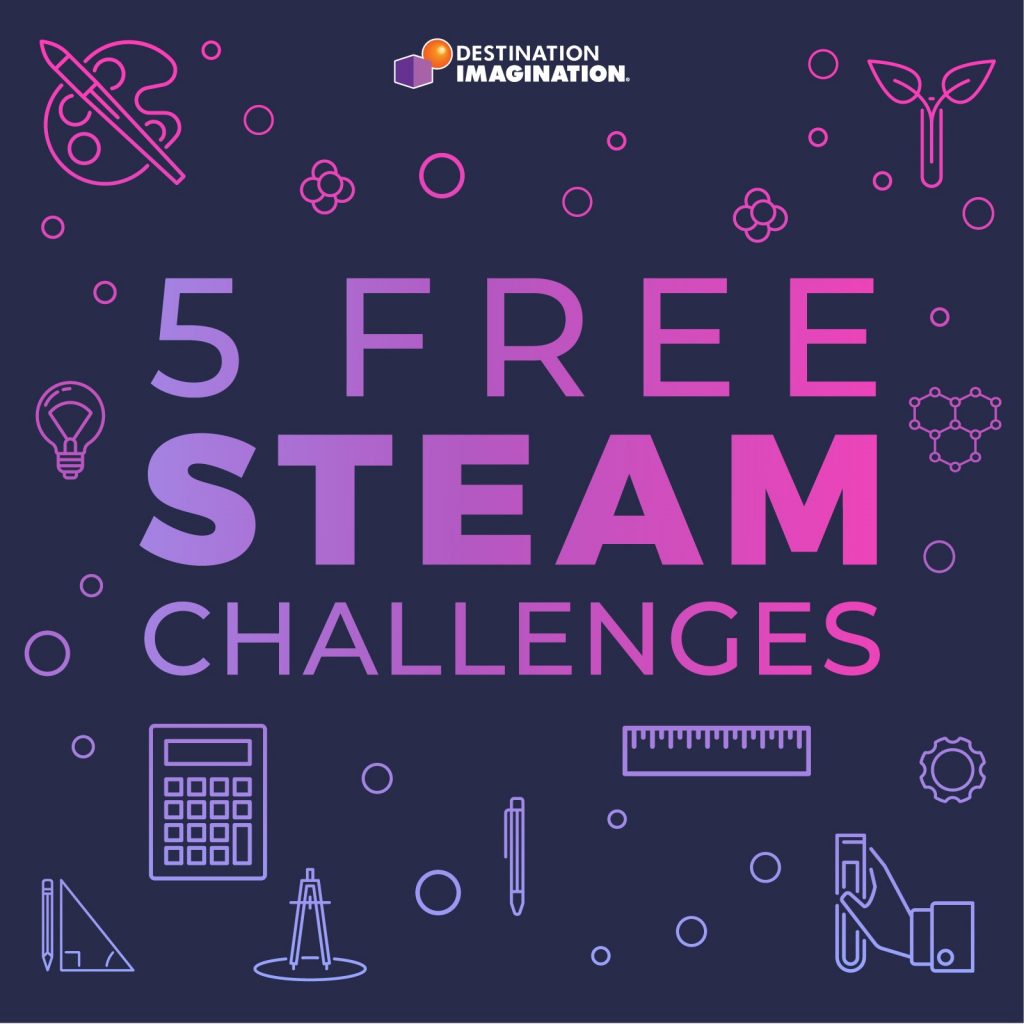 The activities included in this free download are based on our Instant Challenges, which are exclusive to our Destination Imagination Challenge Experience—an international creative problem-solving competition for students. Normally, our Instant Challenges include a teamwork component. However, given the current situation, we have designed all five of these STEAM challenges without a teamwork component so that kids are able to do them on their own, if necessary.
We hope you enjoy these and we encourage you to share this resource with other families who could use some new activities!
Click here to download our 5 Free STEAM Challenges.
We would also love to see what your kids create! Upload photos or videos of their creative solutions to social media using the hashtag #InstantChallenge.
For more creative problem-solving activities like these, be sure to follow us on Facebook, Twitter and Instagram.
The post 5 Free STEAM Challenges for Kids & Teens appeared first on Destination Imagination.