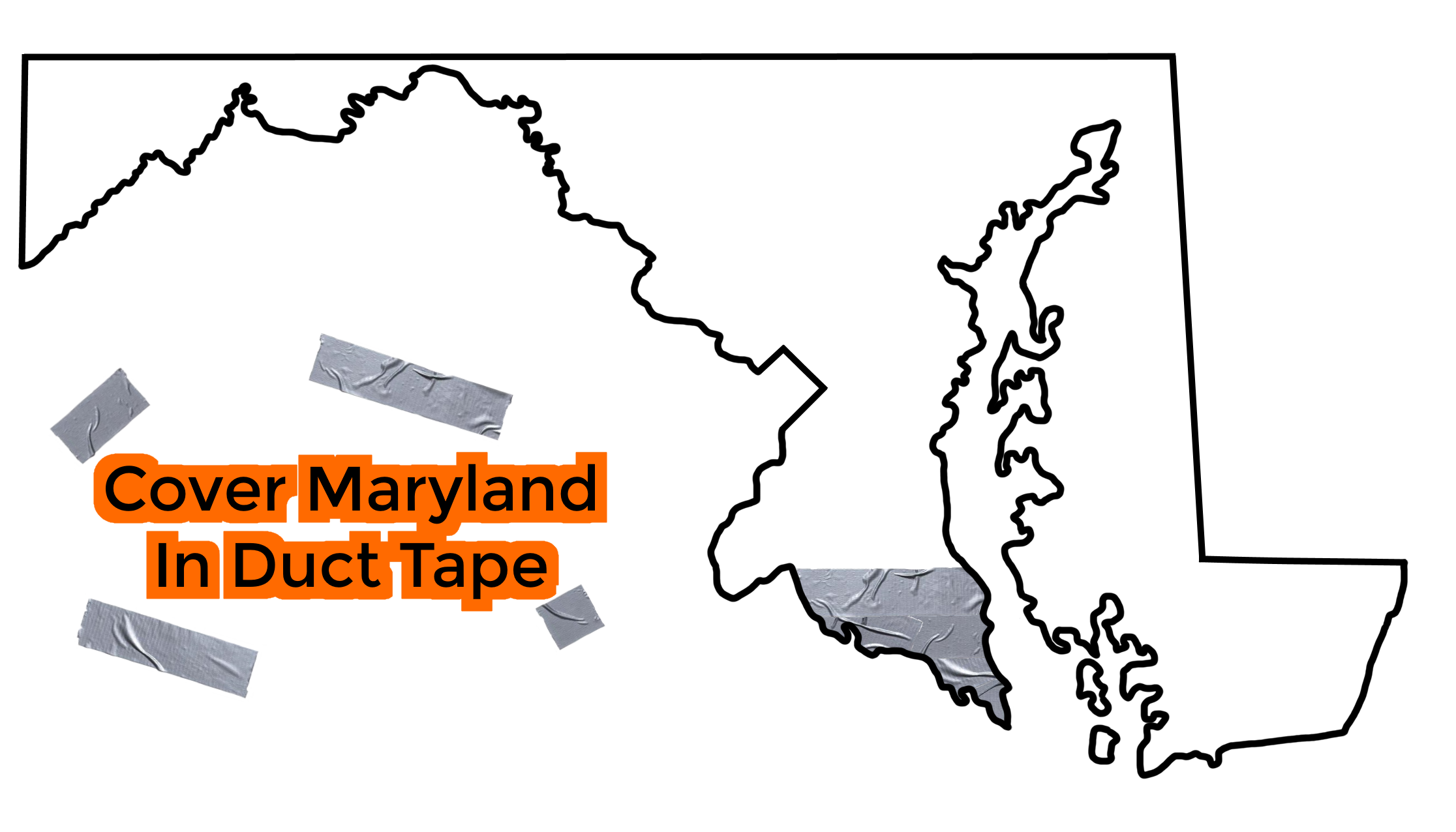 Square Miles of Maryland have been covered in Duct Tape
Maryland is 12,407 square miles of land and water. Help us raise money for Maryland Destination Imagination by trying to cover the entirety of Maryland in Duct Tape!
For every $1 that is donated we will cover 1 square mile of duct tape on our Maryland Map.
As we receive donations we will update our Maryland image and cover it in duct tape!
Maryland Creative Problem Solvers, Inc. (MCPSI) is a non-profit Affiliate of Destination Imagination, Inc. bringing the Destination Imagination experience to thousands of students across Maryland. This campaign will show the amount of space in Maryland that we spread the joys of Destination Imagination to. Thank you for considering to donate to the Cover Maryland in Duct Tape Campagin! Your support helps us continue the DI journey here in Maryland.